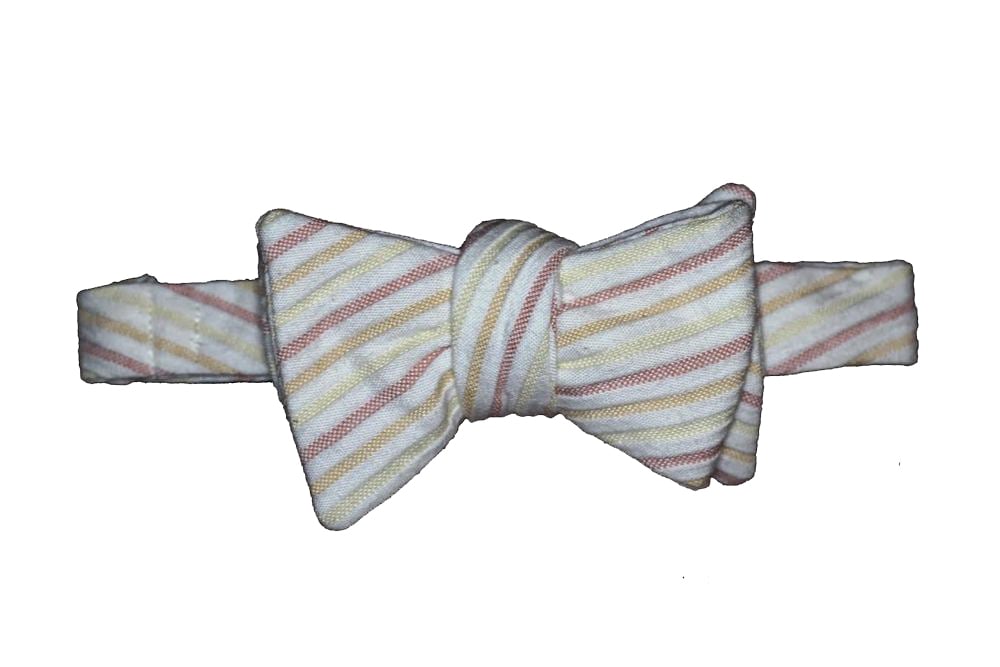 Peach Fuzz
The Peach Fuzz, like every Sir Vincent Beaux is handcrafted right in New Orleans with attention to detail. This 100% cotton adjustable, self-tie is perfect for summer and spring, dressy or casual.
Dress it up with a linen or seersucker suit or down with shorts and boat shoes for the perfect summer ensemble.
The Peach Fuzz Beaux is textured and striped with pale shades of pink, yellow, coral and white and fits neck sizes 14 1/2 - 18 1/4.